Working Together Six Feet Apart: Planning a Return to the Office
Date: Jun 1
Time: 10:00 am – 11:00 am
Location: Online (webinar)
Fee: FREE
Register 
Whether you are already working in your office or preparing to bring employees back to the workplace, you will learn about new ways of thinking and best practices needed to set the stage for getting back to business as restrictions ease.
You will learn about:
Readiness Essentials
Workplace Assessment
COVID-19 Roles and Responsibilities
Protocols and Procedures
Pre-registration is required. 
Pre-registration is required.  Webex login instructions and link will be provided by email prior to this event. For any technical questions, please contact the Economic Development Office at edo@mississauga.ca

---
GUEST SPEAKER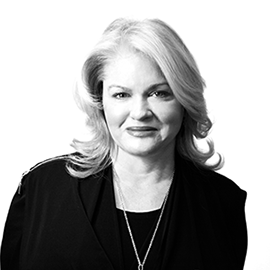 Samantha Sannella | Managing Director, Cushman & Wakefield
Professional Expertise: Samantha Sannella specializes in design management, workplace strategy, occupancy planning, project management and future-focused building/land solutions. Her combined background in architecture, urban design, interior design, construction, development and consulting helps provide clients with strategies that are well-grounded through all phases of the real estate cycle. Through the current global health crisis, Samantha and her team are helping clients across sectors plan and implement phased-in readiness solutions and begin 'reimagining' their operational approaches.

HOSTED BY:
Economic Development Office (EDO) at the City of Mississauga. thefutureisunlimited.ca  T: 1-800-456-2181
@MississaugaEDO – Twitter | LinkedIn | Facebook
DISCLAIMER:
This Webinar is hosted by The Corporation of the City of Mississauga's Economic Development Office. The information/materials provided in this Webinar has been prepared and delivered by Cushman Wakefield and is intended as general information only, and does not comprise and should not be considered advice or recommendations on health and safety and related legal matters or a complete statement of prescribed health and safety measures or the law on any particular topics including COVID-19. Every situation is unique and involves specific health and safety and legal issues within the provincial/federal regulatory framework which is constantly changing and evolving with respect to the COVID-19 pandemic. It is recommended that you contact a health and safety consultant, legal professional and all responsible departments of the  Ontario Provincial Government/Federal Government, including the Ontario Ministry of Labour, and obtain specific advice and direction with respect to the topics discussed and documented in this presentation. The information, views and opinions expressed in this Webinar and all provided materials are strictly those of Cushman Wakefield and do not reflect those of The Corporation of the City of Mississauga and are not endorsed in any way by The City of Mississauga and should not be relied upon by any third party.  The Corporation of the City of Mississauga expressly disclaims any responsibility or liability for any use or reliance on, and any inaccuracies, errors or omissions contained within,  the information, views and opinions presented by Cushman Wakefield in this Webinar and within all materials prepared and provided by Cushman Wakefield.
Register